Cooperation Networks and Organisations
EURASHE - European Association of Institutions in Higher Education
EURASHE is the European Association of Institutions in Higher Education that offer professionally orientated programmes and are engaged in applied research within the Bologna cycles.

EURASHE represents universities of applied sciences and university colleges; other members of EURASHE are national and sectorial associations of higher education institutions, and other individual institutions, such as universities.
The mission of EURASHE is to promote, within the European Higher Education Area (EHEA), the interests of professional higher education and of relevant higher education institutions that are recognised or financed by the public authorities of a EHEA member country. One of its aims is to contribute to the creation of a European Higher Education Area and European Research Area (ERA) by influencing policy-making at European level on issues pertaining to professional higher education.
One of its activities is membership representation, notably towards European institutions, authorities and stakeholders.
http://www.eurashe.eu/
ELIA - European League of Institutes of the Arts
Established in New York in January 2006 as a joint venture between e-flux and Artforum, art&education reaches an international network of more than 80,000 visual-art professionals and academics on a daily basis through its website and e-mail list.

Its news digest?art&education announcements?distributes information about some of the world?s most important contemporary art exhibitions, publications, and symposia taking place within educational contexts, as well as academic employment positions available in the visual arts.
Its mailing list is assembled in cooperation with several hundred leading international journals, art schools, educational programs, and universities.
http://www.elia-artschools.org/Activities/elia-academy/programme
The SPACE network is an international network of predominantly professional higher education institutions including universities and VET schools servicing researchers, teachers and students. The network was founded in Lille, France in 1989, and quickly grew to include a membership of some 60 institutions and universities from over 30 countries from all over Europe – as well as members from America and Africa.
The network changed over the years from only languages and culture to include expert groups on business, communication, languages and cultural competence, hospitality and tourism management, entrepreneurship and educational research.
SPACE offers on-line courses, ICT platforms and development projects plus a Journal of Advances in Higher Education – 'learning by sharing' in a friendly international atmosphere.
The network provides participation in a wide range of prestigious projects and also assistance concerning the submission and management of European projects, new teaching & learning and conceptual and applied research/innovation, besides being a space for sharing and dissemination of new teaching and learning materials and methodologies, research & innovation, and outcomes of of projects.
http://www.space-network.org
ECTNA - European Chemistry Thematic Network Association
A non-profit making association registered in Belgium and an outcome of six years of network activity (1996-2002). The Association was created to provide a sustainable future for the European Chemistry Thematic Network. Its members comprise higher education institutions, national chemical societies and chemical and software companies.
There are currently over 120 members of the network coming from 30 different European countries and with associate members world-wide.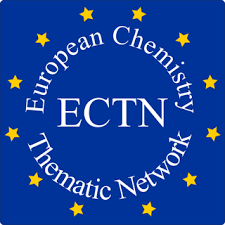 Expert European groups work on a range of topics and produce reports with a real European dimension. These reports and recommendations are available on our website. A multi-lingual series of tests, that can be used for certification / validation of competence in chemistry at various levels is now available on Internet. Associated E-learning facilities have been produced. The purpose of the tests is to validate the competence of all citizens, irrespective of their learning path.
http://www.expe.ectn-assoc.org/
EAIE - European Association for International Education
Founded in 1989, the EAIE is the acknowledged European centre for expertise, networking and resources in the internationalisation of higher education. It is a non-profit, member-led organisation serving individuals actively involved in the internationalisation of their institutions through a combination of training, conferences and knowledge acquisition and sharing.
The organisation equips academic and non-academic professionals with best practices and workable solutions to internationalisation challenges and provide a platform for strategic exchange. EAIE partners with key stakeholder organisations and institutions to promote its membership interests, and advance international higher education in Europe and the rest of the world.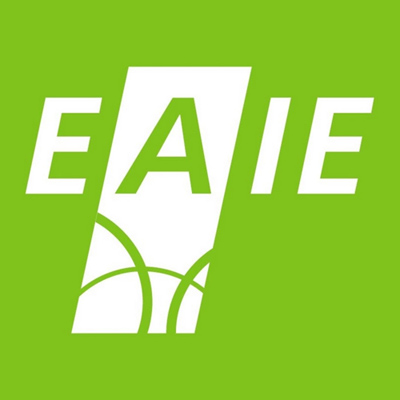 We envision a world where anyone, anywhere can transform their life by accessing the world's best learning experience.